Register Now: AsBAA Singapore Safety Day 2023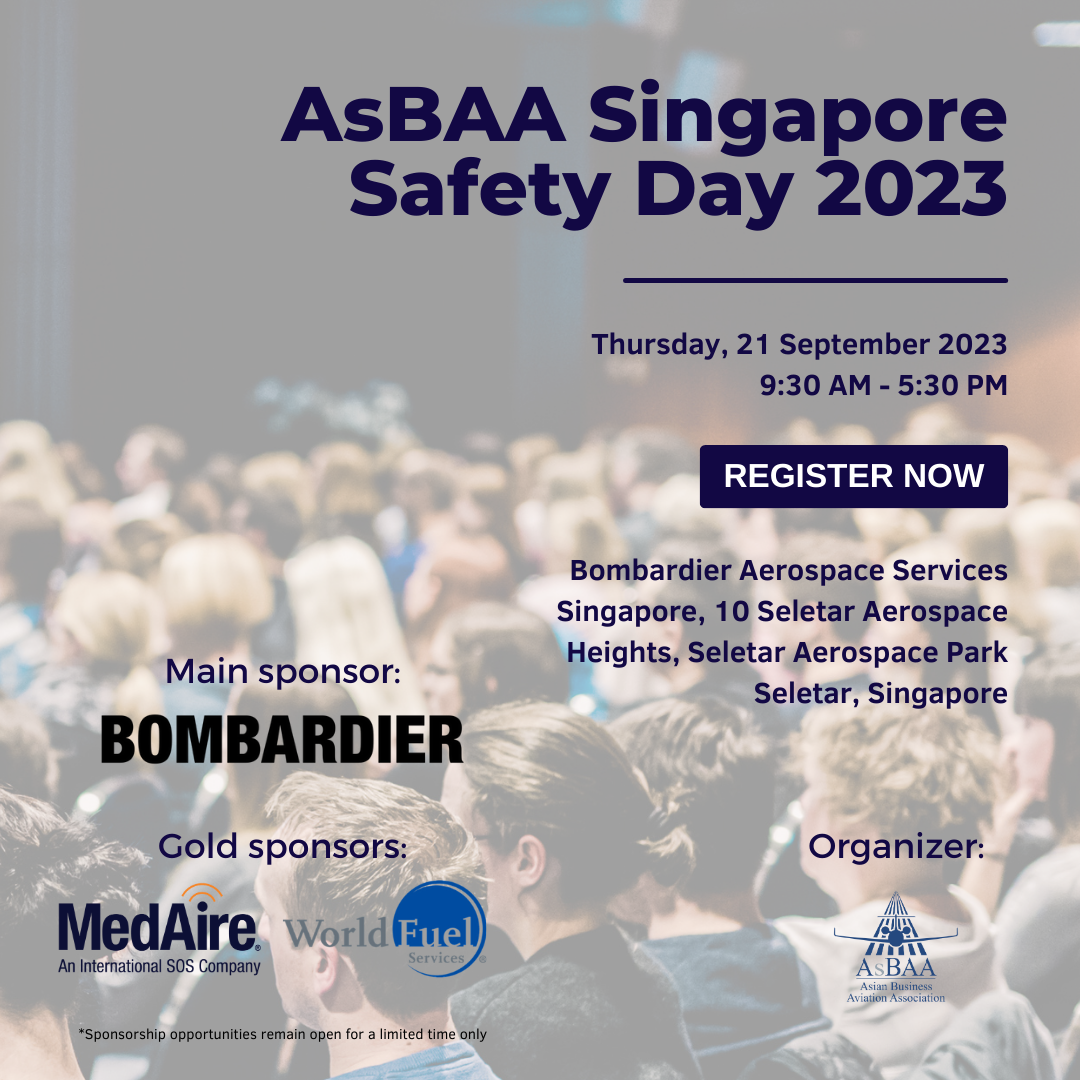 As part of Asian Business Aviation Week 2023 (AsBAA x CJI Asia) between 18 to 22 September in Singapore, 
register now to save your seat and/or sponsor the AsBAA Singapore Safety Day 2023!
The AsBAA Singapore Safety Day is an annual event promoting knowledge and best practices in aviation safety aimed at the Asian business aviation industry.
The event hails from AsBAA's signature regional "Safety Days" successfully held in mainland China, Greater China, and Southeast Asia over the years.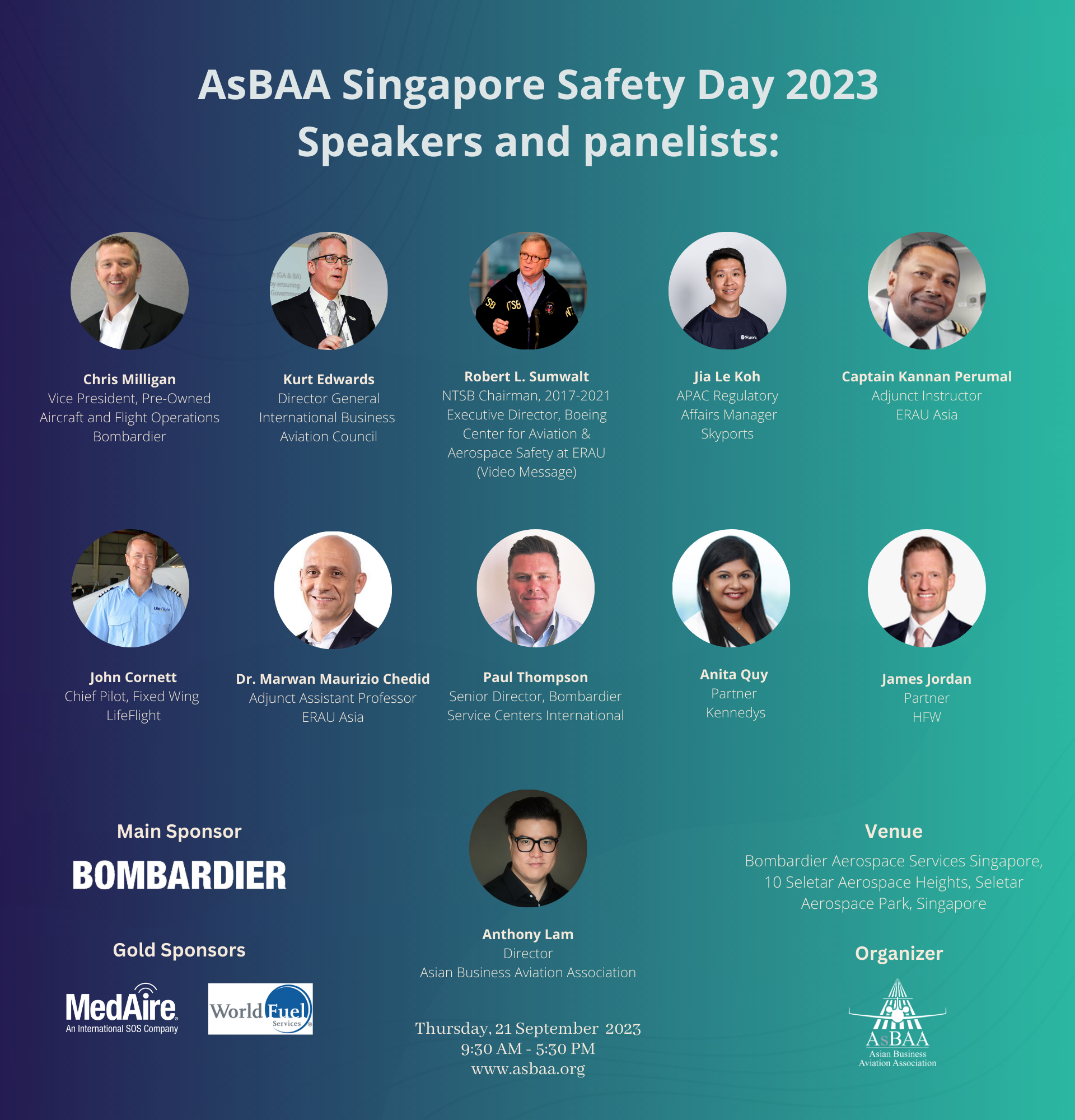 This year's AsBAA Singapore Safety Day topics from subject-matter experts include (subject to change): 
Safety Culture
UAM Safety, Certification, and Regulation
Spatial Disorientation
Aviation Medicine
Safety of Aeromedical Flights
Fatigue in Aviation: Preventive Strategies
Maintenance Hazards
Aviation Law
Accident Investigation & Litigation
This physical event is free of charge and is catered toward management, safety and quality managers, air crewmembers, maintenance specialists,
and anyone who operates business aircraft in the region. We have limited seating for roughly 90 physical attendees (classroom seating), and spots will be prioritized for AsBAA members. There will be no virtual streaming options.
Complimentary catered buffet networking lunch and coffee breaks will be served to all attendees. The agendas and speakers are subject to minor changes. Sponsor and/or save yourself a seat now, and keep in mind sponsorship slots remain open for a very limited time only. Further updates and reminders will be sent periodically as we get closer to the event date.
We look forward to seeing you all at the AsBAA Singapore Safety Day 2023!