Asian Business Aviation Week: CJI Asia 2023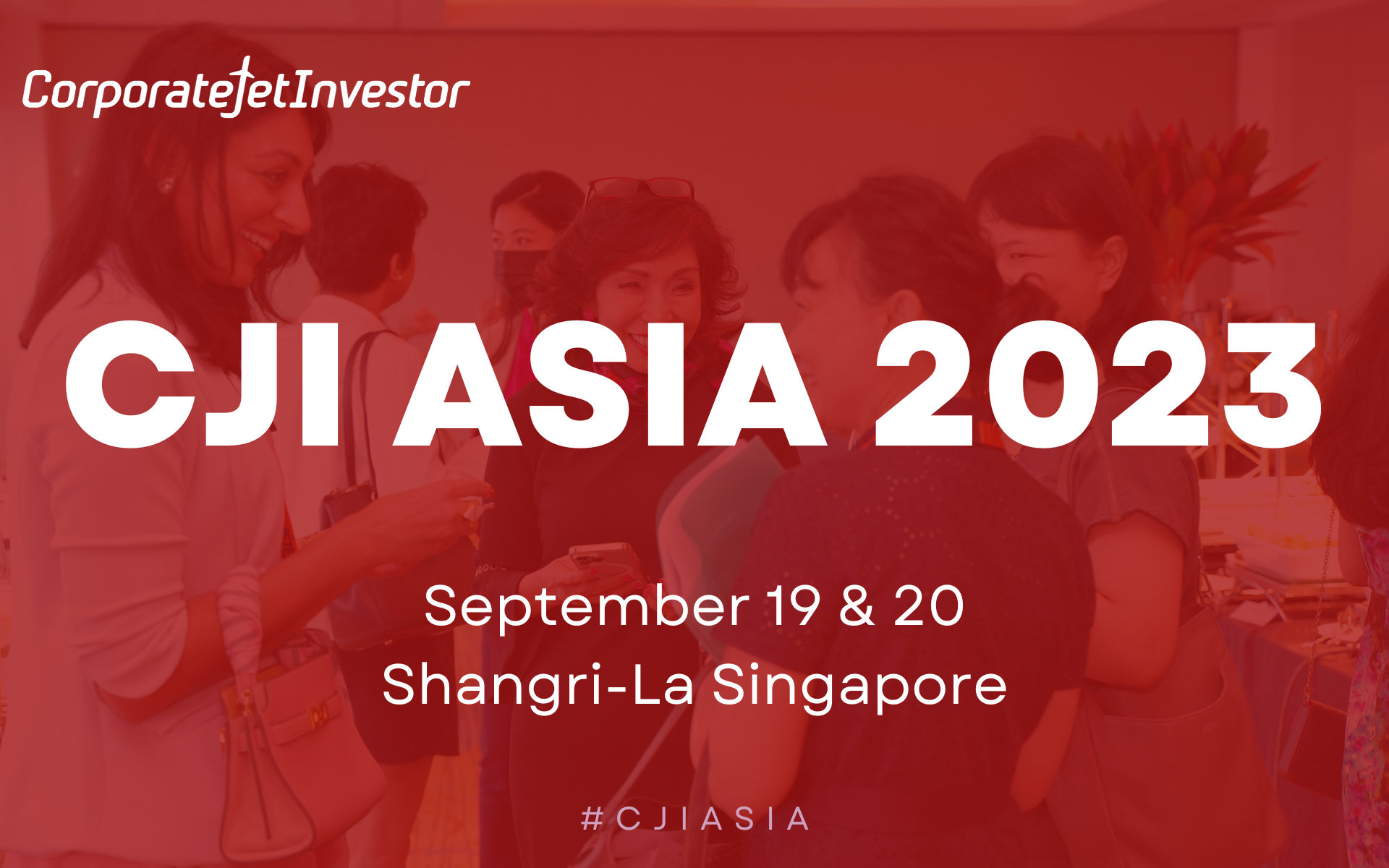 CJI Asia has been a unique event for the industry since 2011 and brings together the principal members of your industry including leading operators, financiers, lawyers, brokers, insurers, manufacturers, appraisers and others active in the Asian business aviation industry (you can view who attends here).
The conference takes place on Tuesday 19th to Wednesday 20th September - with a welcome reception on Monday 18th at the Shangri-La Singapore. 
The carefully curated agenda contains keynote presentations and engaging panel discussions to ensure that the sessions are fresh, topical and interesting whilst still reflecting what's going on regionally and globally in your market. 
Here are what some of our attendees say about the event:
"Great networking event - across the board insight into our aviation industry."
- Gary Dolski, Metrojet
"Sure technology is amazing, but in aviation, as in many businesses, nothing beats meeting in person. This is why CJI Asia - for us - is so useful."
- David Dixon, Jetcraft Asia
"Corporate Jet Investor Asia offers a great opportunity to connect with customers and build your brand."
- Alexandria Colindres, The Registry of Aruba
AsBAA members can receive a £100 per person discount, please contact Rianne West on rianne@corporatejetinvestor.com or call +44 1737 245 151 / +1 800 757 8059 to register.
CJI Asia 2023 is part of the Asian Business Aviation Week 2023 hosted alongside AsBAA's Singapore Safety Day, Annual General Meeting, and Discovery Day on the same week as follows:
Monday, 18 September (CJI Asia pre-conference reception)
Tuesday, 19 September: CJI Asia (Day 1)
Wednesday, 20 September: CJI Asia (Day 2)
Thursday, 21 September: AsBAA Singapore Safety Day 2023
Thursday, 21 September (12-2pm, Lunch): AsBAA AGM 2023 (Non-election year)
Friday, 22 September: AsBAA Singapore Discovery Day