AsBAA Launches Asia's first Illegal Charter Reporting System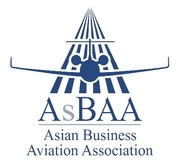 Hong Kong, 22 November 2021 — The Asian Business Aviation Association ("AsBAA") today announced the launch of its Illegal Charter Reporting System (ICRS), Asia's first initiative to directly address and combat the serious threats to air charter and the public that are often difficult to identify due to the use of deceptive and convoluted agreements. AsBAA began formally collecting and reporting suspected illegal charter to civil aviation authorities in August 2021. AsBAA's initiative to combat illegal charter is supported by a sub-committee of legal advisors (led by global law firm HFW), partner associations, and members of the press.

AsBAA's Illegal Charter Task Force seeks to:

●      Work with civil aviation authorities to provide guidance on identifying and steps to avoiding illegal operations
●      Work with legislative bodies to better equip civil aviation authorities in combating this long-standing safety issue
●      Educate members and the Public through campaigns and resources, such as with the "HFW and AsBAA Survey: Illegal Charter"
●      Assist civil aviation authorities in enforcement through data collection and reporting
●      Leverage existing data sources to help civil aviation authorities focus enforcement efforts
●      Help the industry provide civil aviation authorities with illegal charter reports that provide more actionable data

In 2020, AsBAA became a signatory to the Air Charter Safety Alliance, a joint global initiative to address a growing concern among members and industry. 

The Air Charter Safety Alliance is a coalition of leading international aviation groups including the Associação Brasileira de Aviação Geral (ABAG), the Air Charter Association (ACA), African Business Aviation Association (AfBAA), the Asian Business Aviation Association (AsBAA), the Business Aircraft Operators Association  (BAOA), the British Business & General Aviation Association (BBGA), the European Business Aviation Association (EBAA), the French Business Aviation Association (EBAA France), the International Business Aviation Council (IBAC), the Middle East & North Africa Business Aviation Association (MEBAA), the National Air Transportation Association (NATA), and the National Business Aviation Association (NBAA).

To report a suspected illegal charter, visit here.
To learn more about avoiding illegal charter, visit here.